Twice a year the hot rodders descend on Phoenix's Central Ave and cruise and socialize at Park Central and make some noise while burning rubber out front. Here's some noteworthy rides from this Fall edition.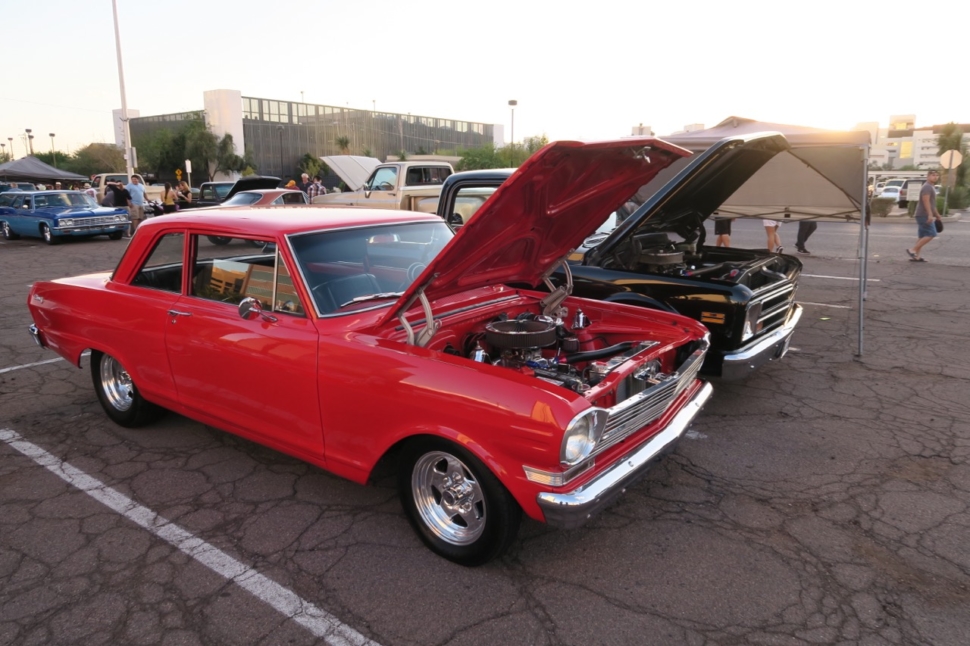 This incredible beast completely stole the show for me: Dean Livermore's 1966 Ford Fairlane showcar. Absolutely incredible. We drooled over it's 2017 Ford Coyote motor install and the bonkers tech and technique that went into this. Gobs of R&D. Worth reading about the incredible process it took to build this here: Build Start and here: Build Finish.
Runnerup for my favorite beast at the gathering was this hella rat-rod patina queen.