I didn't begin my trek from Vegas through Death Valley until the evening. This incredible sunset beckoned me into the warm desert. 
Death Valley at night is dark dark dark. It's pretty much impossible to explain to be honest. It gives you the creeps and it is very lonely. When you finally reach some small towns, it's astounding how hot it still is – at 9pm. This was the area around -190 feet below sea level.
I had to press on to get into a cool enough area to sleep – and that meant climbing in elevation. I found a great spot on the road to pull off and catch some zzzzZs. This is where I woke up.
The solitude was magnificent to wake up to. Incredibly peaceful.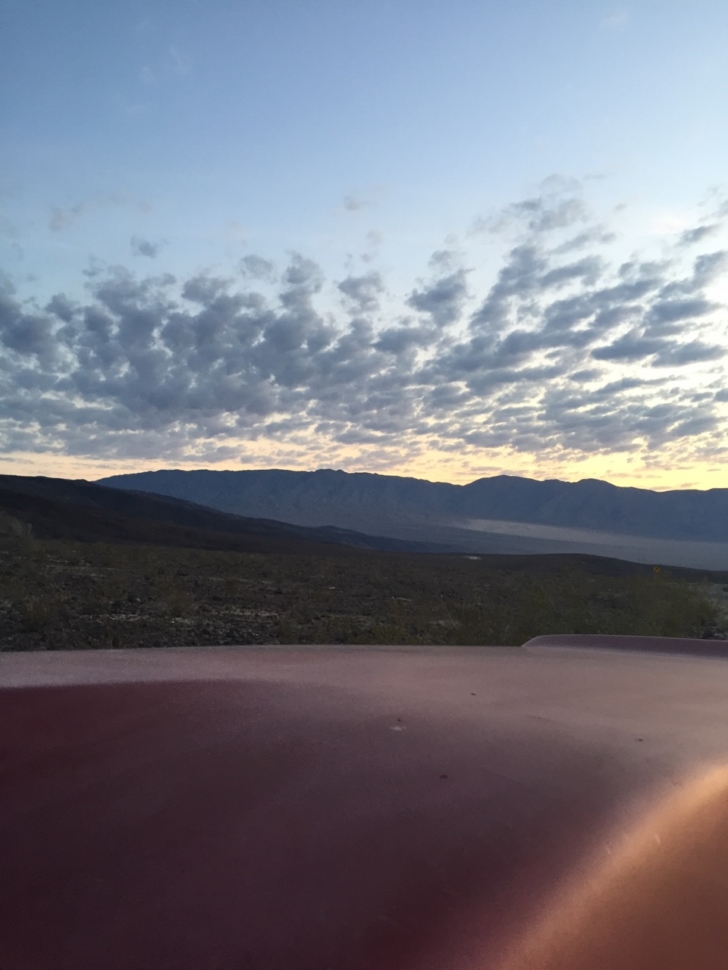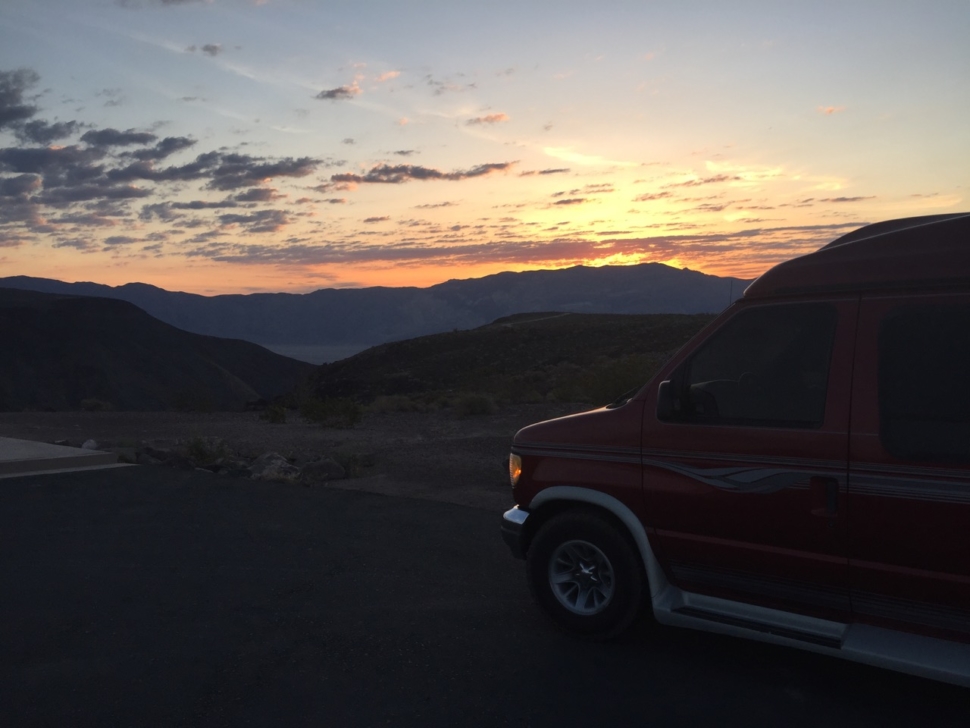 Seeing the Sierras for the first time was a magnificent moment. I wasn't ready for it. I ooohed and ahed to myself every mile I inched closer and out of what feels like the never-ending desert. Photos cannot do it justice. 

And I found myself on 395 N.