One of the most posted images in Arizona is one of the most majestic.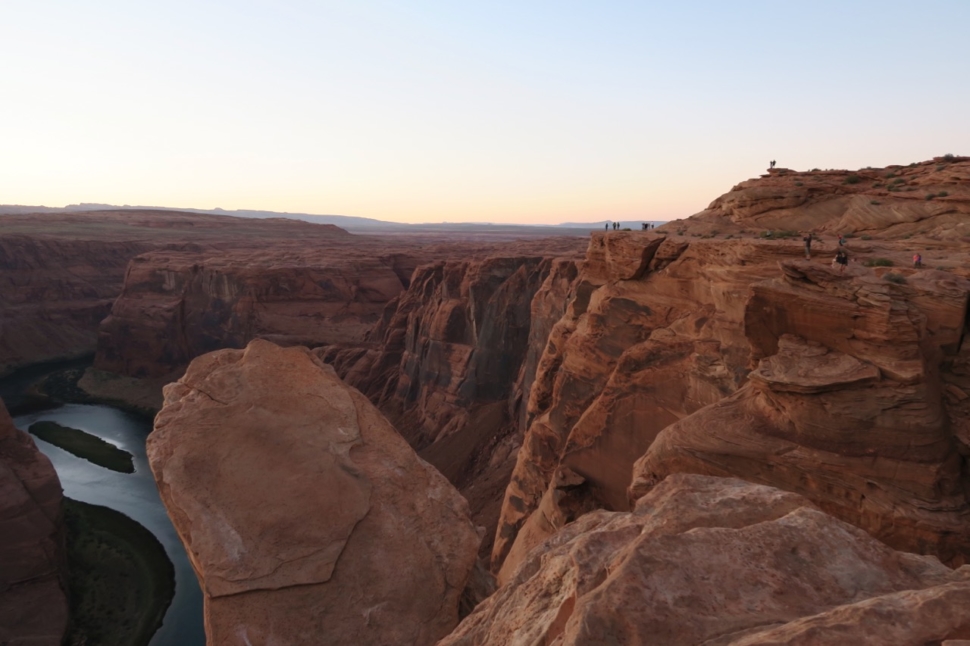 Some alternate views for your pleasure.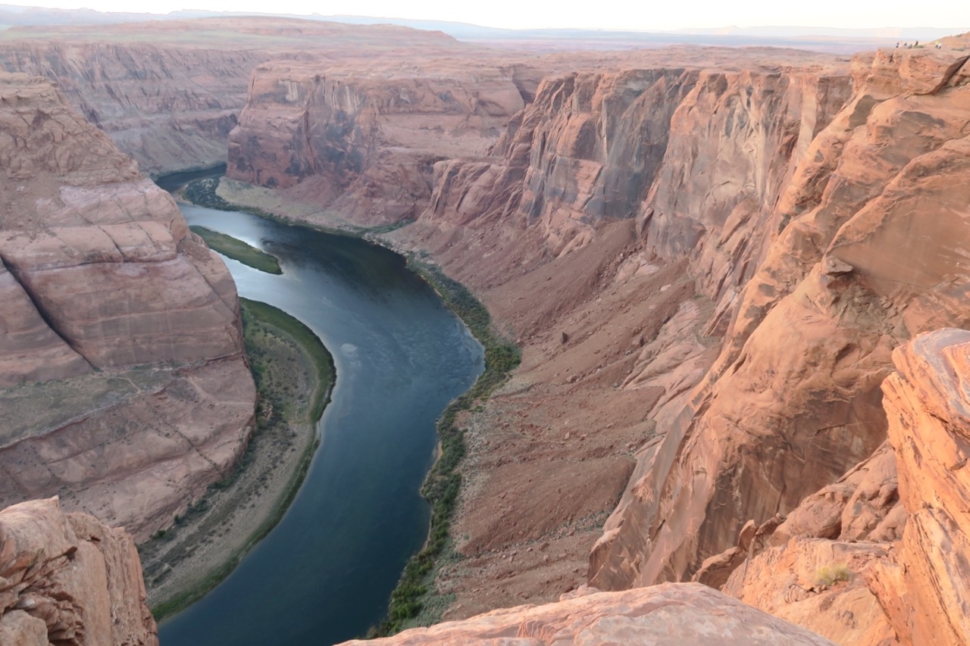 Chilling with Khoi at the central vantage point:
There can be quite a crowd at dawn and, in this case, dusk at the viewing area.
Looking straight into the base of the canyon, you can see a fun boater camping excursion happening:
That classic shot with a little bit of rock in the foreground. You can see the boaters at the the bottom again here.
This is a very easy short hike under 1/2 mile from the parking area to the viewing zone for this view.