Directly next door door to Wupatki National Monument is Sunset Crater Volcano – an astonishing sleeping giant right in our backyard. It had a major eruption in 1085 and actually caused the Sinagua people to evacuate the area. Today it's most interesting features are the miles-long lava flows pictured below.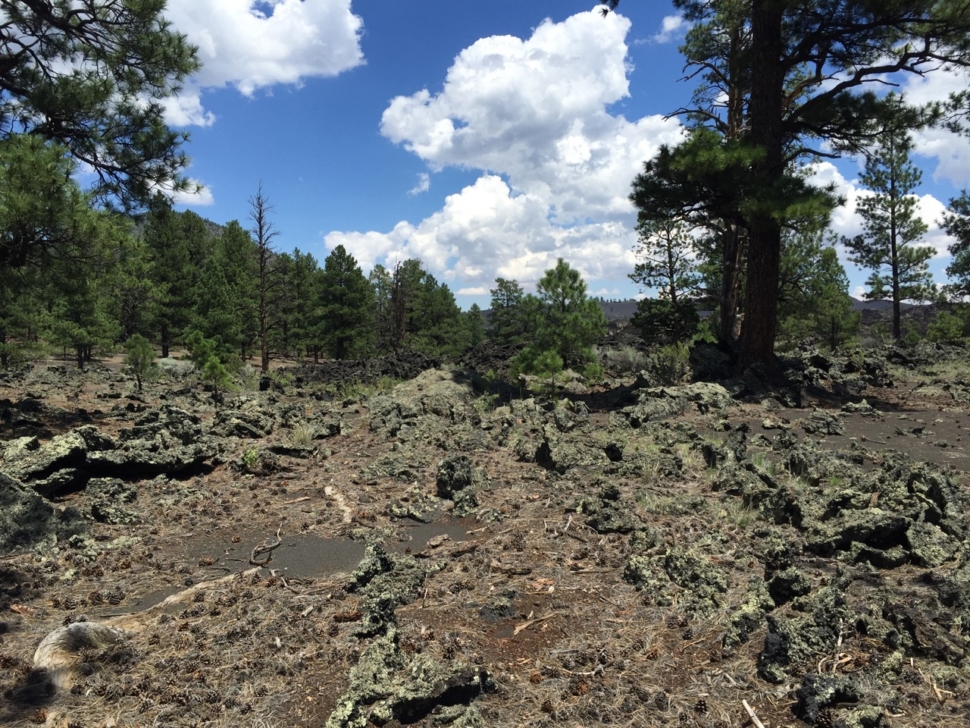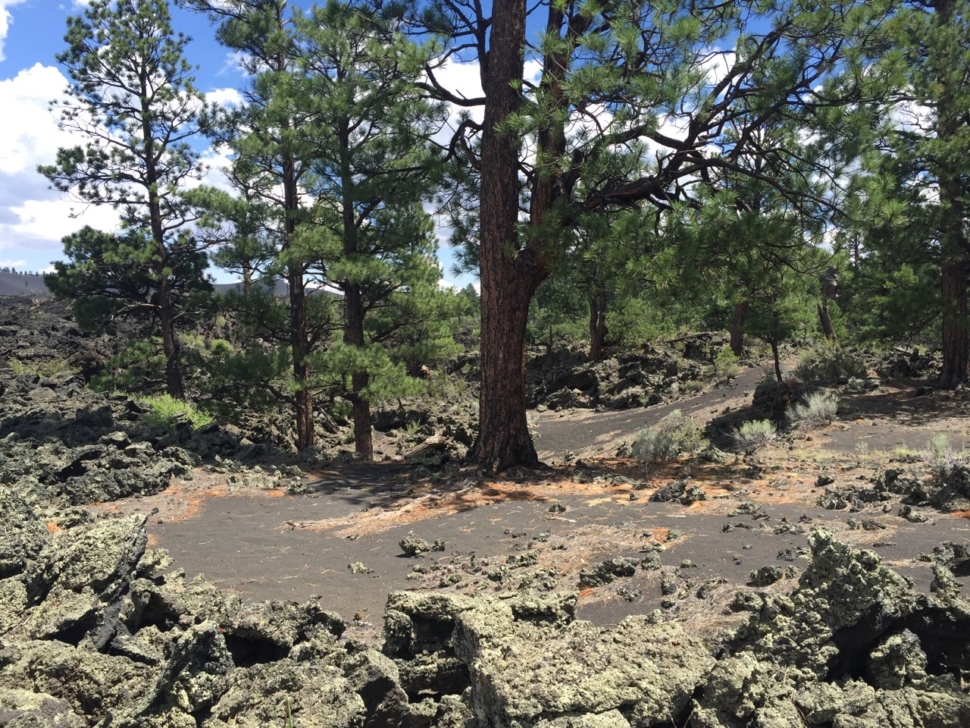 Sunset Crater Lava Flows
Brand new Campsites at Campo Bonito.