This is a pretty extraordinary piece of archaeology.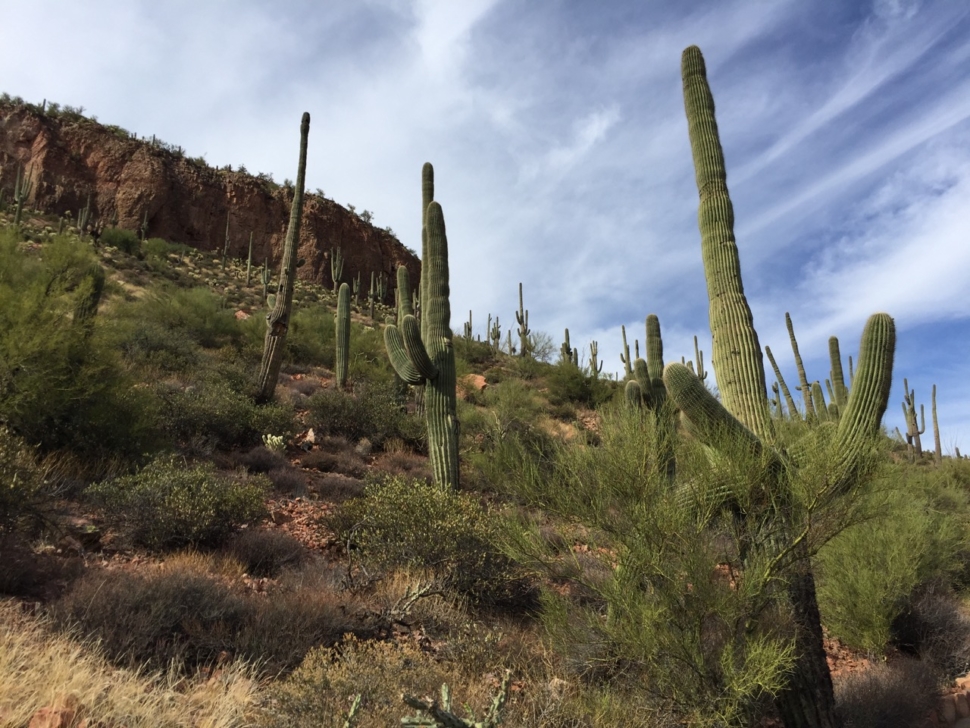 A whole lot of "Teddy Bear" Cholla. Aka "Nasty Bears"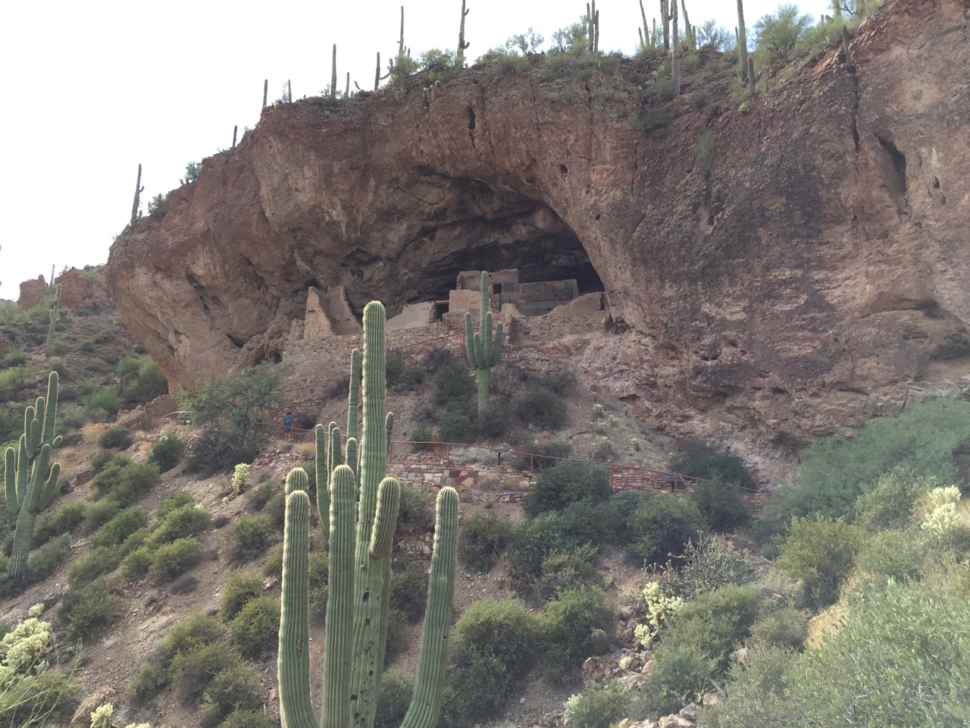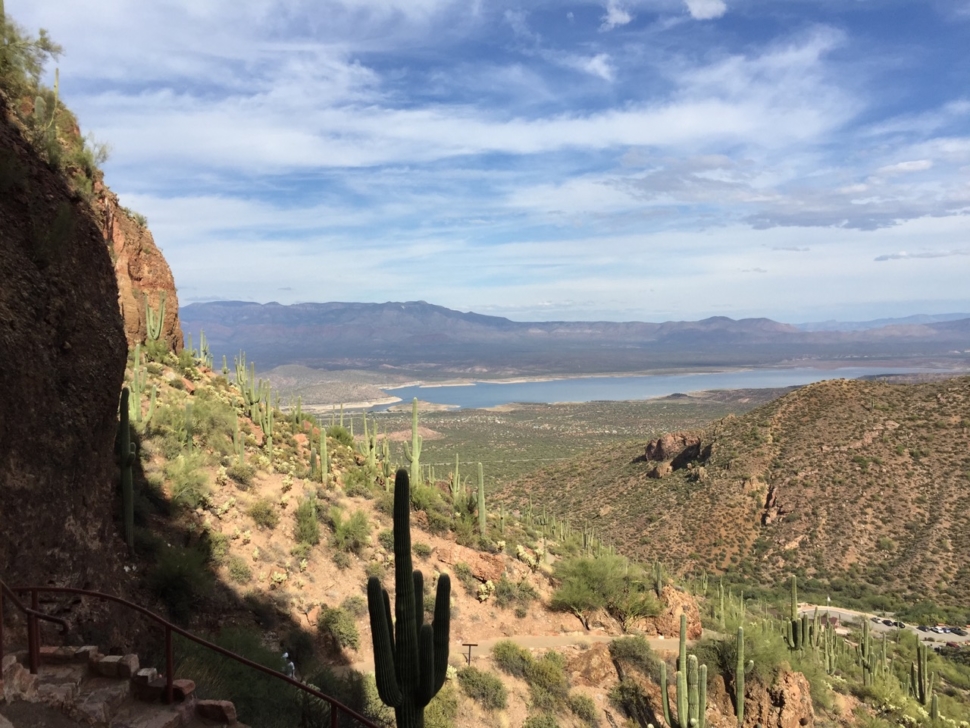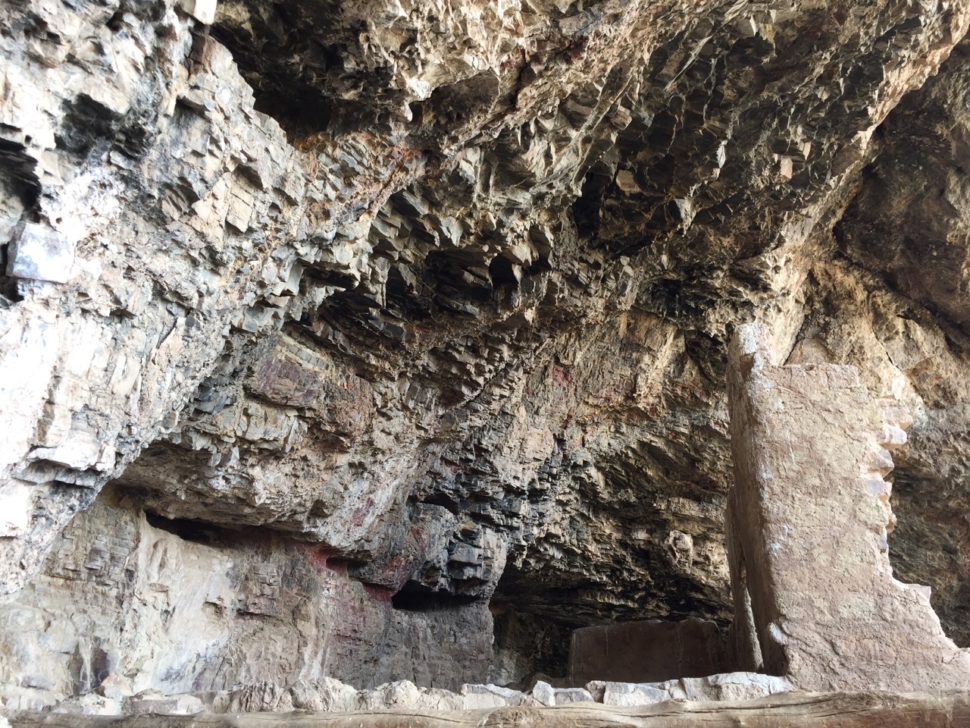 When I was lining up this shot curious about the camera at the end, this woman backed up butt first into my shot.
I was too lazy to photoshop the missed opportunity top of this sign into the shot "Keep Off"

Roosevelt Lake (formerly Tonto Lake)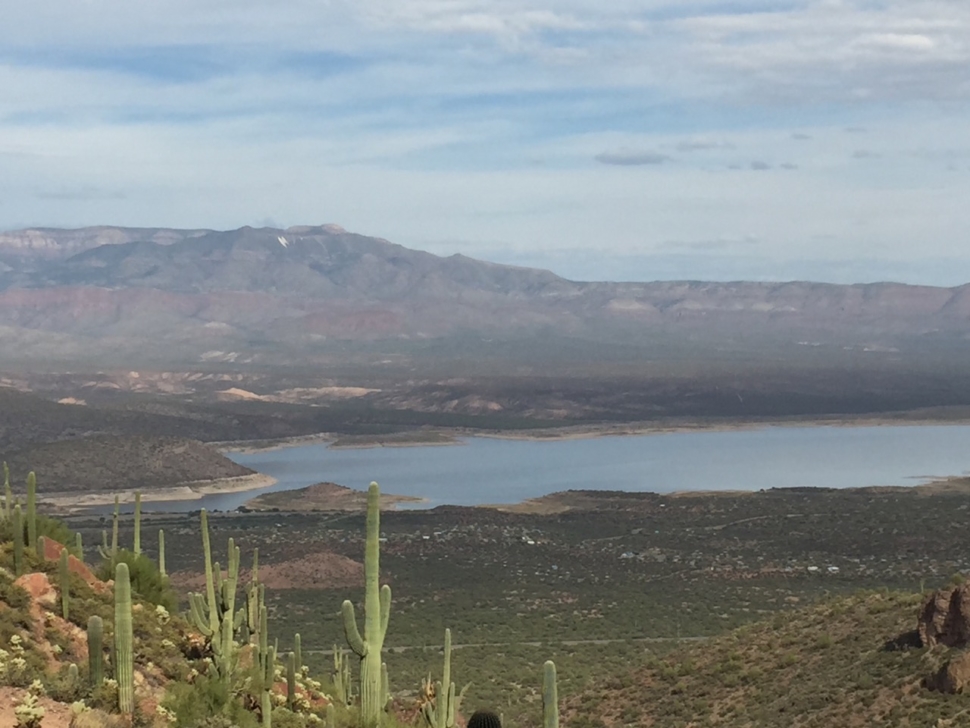 This is what happens when you touch the rocks and shouldn't!
I was struck by the perfect color match of this grasshopper to it's surrounding rock.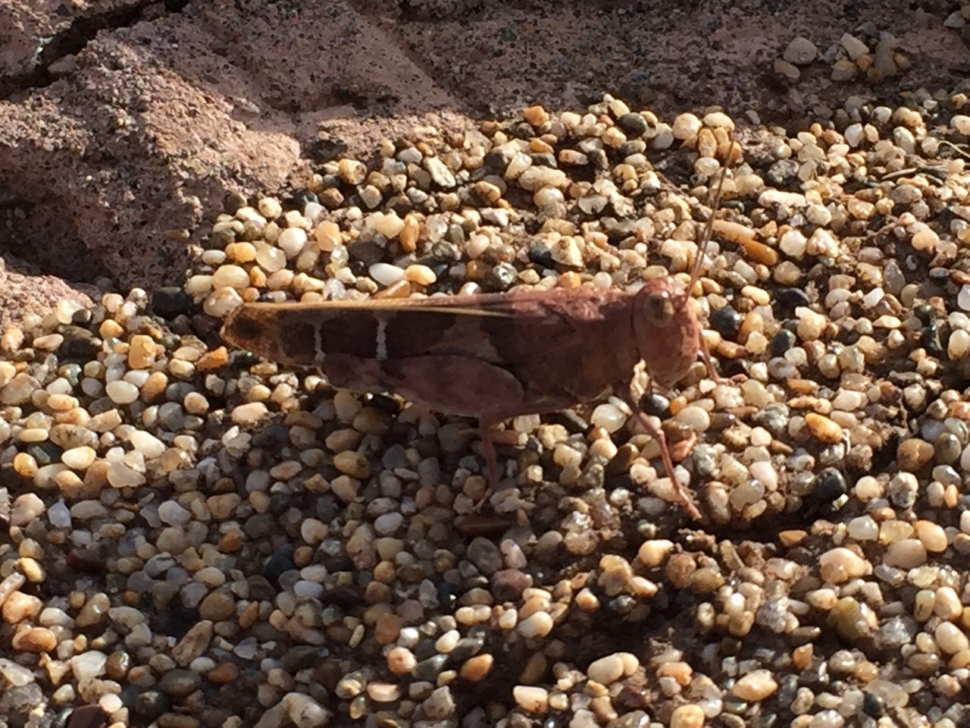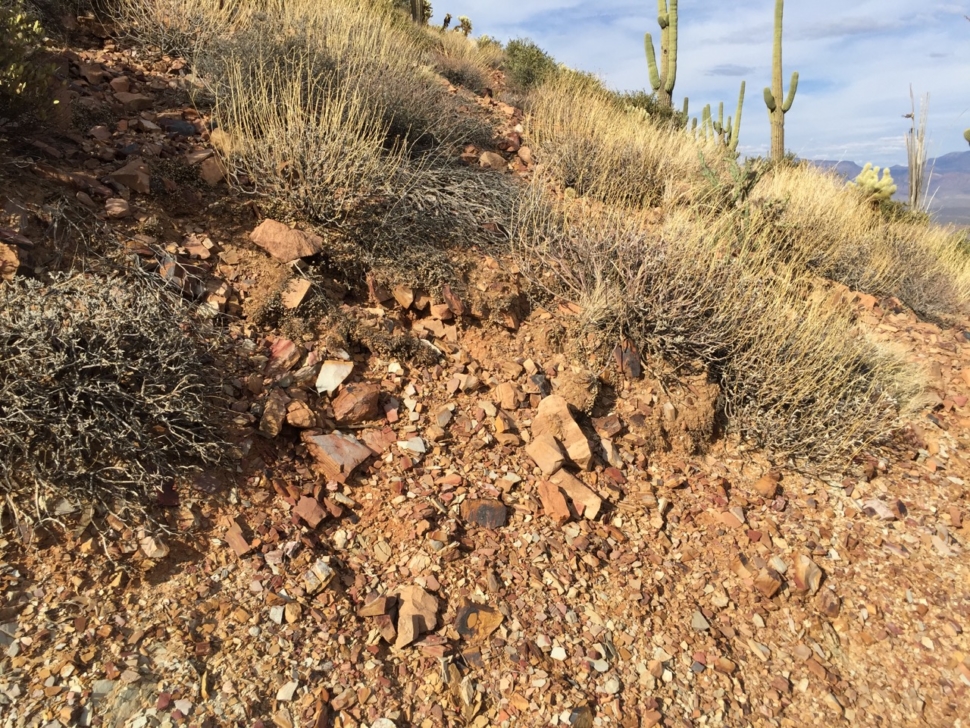 Then later this alternately colored grasshopper:
And since it's nice to appear in your own photos sometime!  Me in the middle with Mike and Rick!